Alias8 CV Controller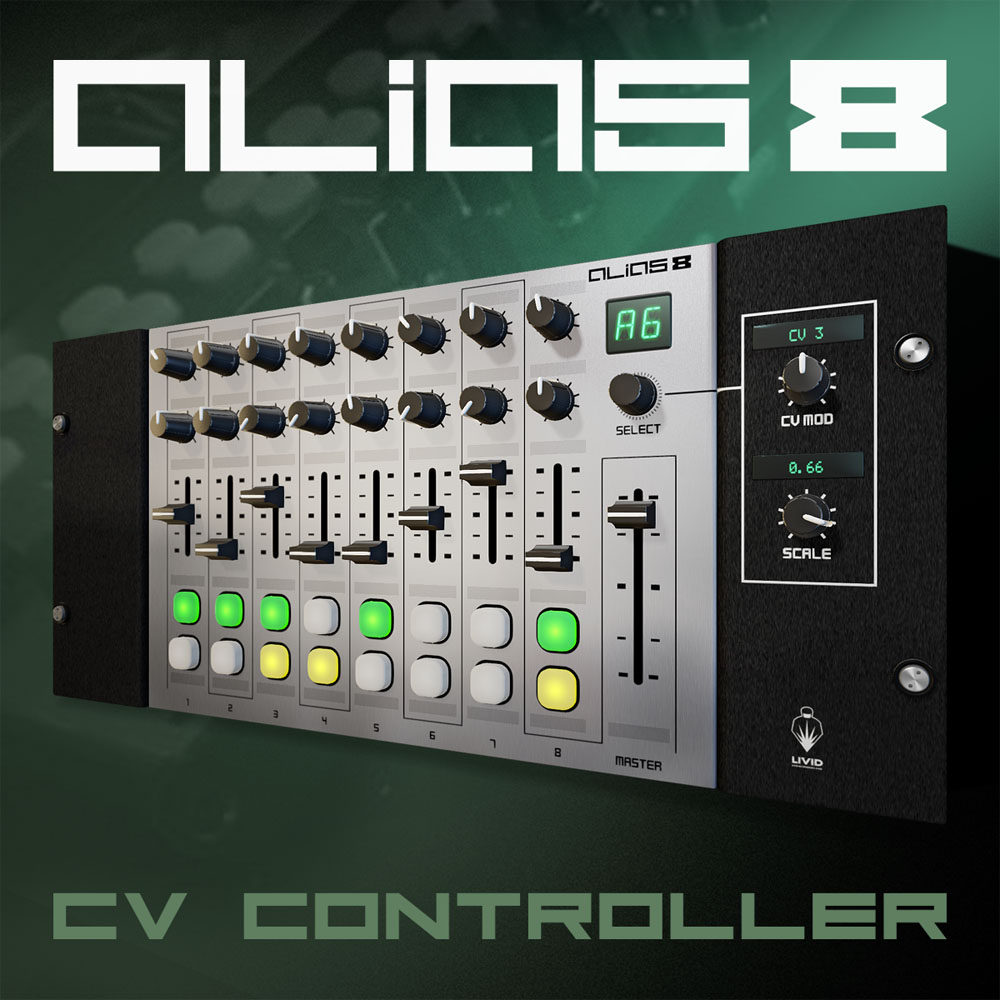 The Alias8 Rack Extension is all about control. Place the device at the top of your rack, route some connections, customize the labels, and start tweaking. Once your routings are configured, you no longer have to scroll through to find that all important filter knob or trigger button in your complex rack setup.
The Livid Instruments Alias8 inspired the idea of having a Reason Rack Extension that visually mimics a hardware control surface and seamlessly integrates remote mapping; bridging the gap between you and the Reason rack. This collaborative effort with the good people of Livid Instruments has resulted in the ultimate virtual control interface, the Alias8 CV Controller!
Available from the Propellerhead Shop
ALIAS8 CV Controller Features
• 16 Rotary Controller with unipolar cv outputs
• 9 Faders with unipolar and bipolar cv outputs
• 8 Toggle Switch Buttons with unipolar cv outputs
• 8 Momentary Buttons with unipolar cv outputs
• CV Output Scaling
• 8 assignable CV modulation inputs
• Remote Mapping of all controls
• Localization support for English, French, German, and Japanese.
Example Reason Files
Loop Launch and Live FX: Alias8-REXandFX.reason.zip
Alias8 Modular Style Song Demo: Alias8-stockdevicedemo.reason.zip
Granular Sample Manipulator with Buffre Beat Repeater: Alias8-BuffreConcrete.reason.zip
Operation Manual
Detailed Documentation which includes various example projects is available from the following link:

Alias8 CV Controller Operation Manual
Version 1.0.1 PDF Download. Requires Adobe Acrobat or other PDF Reader
Livid Instruments Alias8 Hardware Controller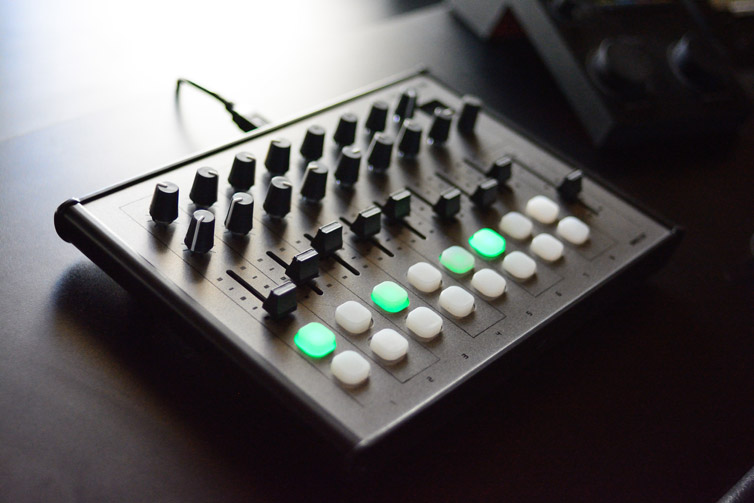 The Alias8 Rack Extension works seamlessly with the Alias8 Hardware controller through Reason Remote scripting. There's some basic setup required as well as a recommended firmware upgrade. For more information, please visit the Livid Instruments Reason Support Page
For more information about the Alias8 Hardware Controller, visit the Livid Instruments Website
Support
Rack Extension Support is available via email for registered Reason users. Contact information is available in the following Reason document. Open the document and click on the "Show Info" button.